"However impressed we may be with NVC concepts, it is only through practice and application that our lives are transformed."

Marshall Rosenberg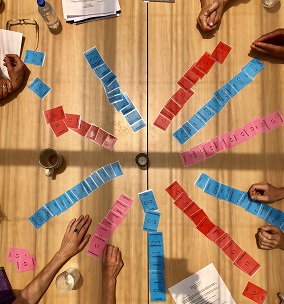 Learning NVC is the same as any new skill: it takes time, commitment and practice. We wouldn't go to one Te Reo Maori class and expect to come out a fluent speaker. Similarly, NVC is like learning a whole new language. Even though its form is simple, the 'unlearning' of our previous conditioning requires sincere commitment – not to mention courage and support.
Because NVC is much more than a language; it's a whole consciousness and way of being in the world that is very different from what most of us are used to, it helps a lot to have the support of others who are committed to embodying the same values.
Practice groups are an ideal way to develop and integrate the principles and skills after attending an initial NVC training. 
They are open to anyone who has had some NVC training, and occasionally also to brand newcomers wanting a taste (see contact Jess below).
Here is a list of  needs that one participant said the group meets for her: "community, support, encouragement, self-awareness, communion, growth, hope, fun, stimulation, learning, motivation, confidence, contribution and competence.. and there's more!"
Another says: "It was a good beginning to do a foundation course, but it's from the practice that I'm experiencing real growth in my relationships and huge transformation in myself."
Currently in the Far North, a practice group meets Tuesdays 9am-12pm, alternating between Peria and Ahipara.
They are free of charge (except a gold coin donation for venue hire and teas/coffee) and peer-led.
For further information Contact Jess on 0211883204 or by emailing below:

If you're travelling around Aotearoa, check out practice groups that are happening in other parts of the country here.